Next available on Friday, 25 March 2022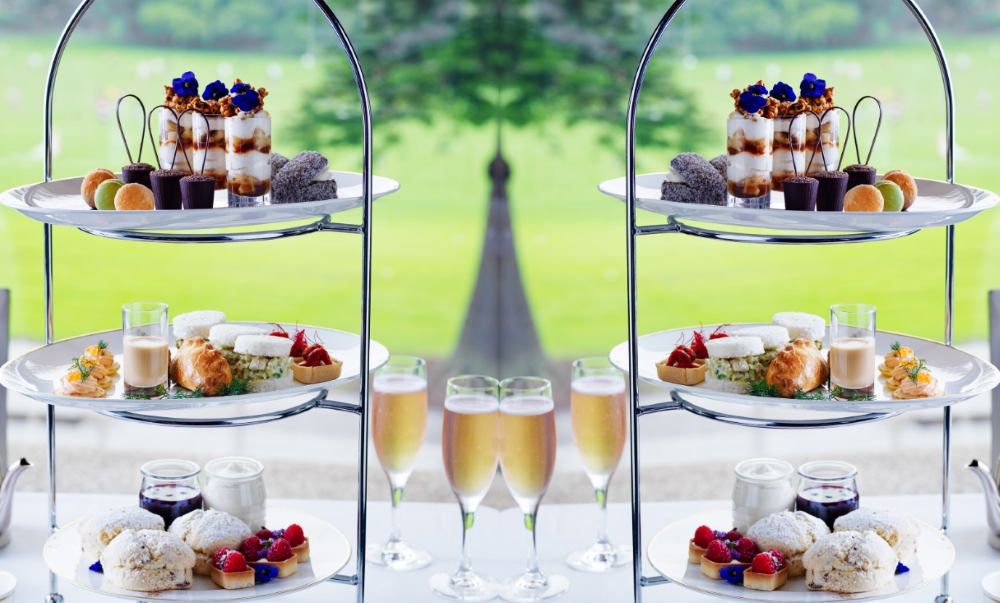 High Tea | Every Friday | 12 pm to 3 pm
High Tea is held every Friday in the Stranger's Restaurant and provides a rare opportunity for the public to experience a Traditional High Tea served on the Parliamentary Crested Wedgwood plates.
Executive Chef, Vanessa and Pastry Chef, Mike have designed an amazing selection of sweet and savoury delights that showcase the wonderful flavours of local produce from across the state.
Enjoy a delicious handmade and freshly baked High Tea overlooking the beautiful Domain.
The menu rotates throughout the year to accommodate the seasonal change of local produce. Menus are usually available by the start of the month.
Strangers' Restaurant proudly supports local farmers who practice ethical and sustainable farming methods.
High Tea is available every Friday, except on Public Holidays from 12:00 pm to 3:00 pm, with the last seating at 2:00 pm.
High Tea Packages
Traditional High Tea
$55.00 per person
Sparkling High Tea
$60.00 per person
with a glass of Sparkling Wine
Sparkling Rosé High Tea
$65.00 per person
with a glass of Rosé Sparkling or a Grapefruit & Peach Spritz Cocktail
Group Packages
For group enquiries over 30 guest, please contact our professional Events Team
Bookings are essential
Book Now
The menu changes with each season
Sample Menu
Sweet
Vanilla scones with homemade jam & cream
Mini mince tarts (GF)
Chocolate truffle bon bon ice-cream pops dipped in white chocolate (GF)
Mini lemon meringue pie (GF)
Florentine
Savoury
Coronation chicken finger sandwich
Ham & gruyere Vol au vent (V)
Smoke salmon blini
Gazpacho & prawn (GF)
Baby cos wrapped in prosciutto, parmesan (GF)
Cheese, truffle mushroom stick (V)
Tea Selection
Earl Grey, English Breakfast, Green Tea, Chamomile, Te Chai
Peppermint, Lemongrass & Ginger, Blue Mountain Fruitalicious
Sweet Green, Green Rose, Sencha Green, Gorgeous Geisha
Coffee Selection
Cappuccino, Mocha, Flat White, Café Latte, Macchiato,
Short Black, Long Black, Chai Latte
Review from High Tea Society

, please
click here
.
DINING WITH HISTORY
Visitors to the building have the rare opportunity to experience key moments in the history of Australian politics whilst exploring the magnificent collection of historic artefacts, priceless art and precious antiques.
For a complete experience of Parliament House, we highly recommend the free walking tours which are held on Monday and Friday. These tours allow you to witness where history is made. To book yourself in for a walk through time, please contact the Tour Desk on 02 9230 3444.
The tradition of High Tea began in the mid 1700's as an afternoon meal for working men and women. It was taken standing up or sitting on tall stools, thus the word 'high'. Gradually, High Tea became an important social event for ladies and gentlemen of society, rather than a meal for the working class. High Tea served a practical purpose, allowing society ladies and gentlemen the opportunity of a substantial meal before attending the theatre or playing cards. In 1754, John Montagu, the Fourth Earl of Sandwich, had the idea of placing meat and other fillings between two slices of bread, thus creating the first sandwich.
Historically, High Tea at Parliament House was a privilege reserved for members of Parliament to entertain visiting dignitaries, consulate representatives and members of the Royal family. These guests were referred to as 'strangers', thus creating the saying 'where strangers become friends'. Today Parliament House is open to all and we invite you to continue this tradition and make new friends.
"There are no strangers here; Only friends you haven't yet met". William Butler Yeats – poet