Unavailable until July 2021
The Reid Room is currently under renovations until July 2021.
Reid Room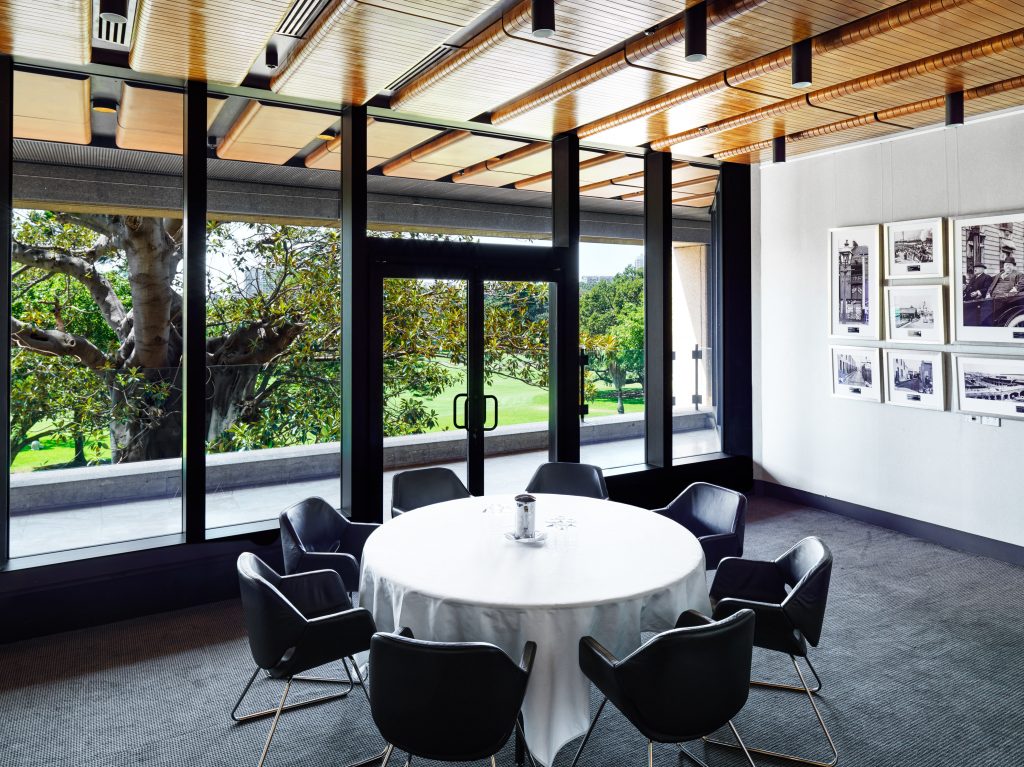 This private dining room with garden views and an outdoor balcony is ideal for small meetings and luncheons. Historic black and white photographs line the walls, chronicling the transformation of Sydney from 1816.

All capacities are subject to the final floor plan per an event, entertainment, audio visual equipment or staging may impact the capacity numbers.

In this room the board table is set with function chairs
Capacity

Boardroom 16 (1 board table)
Theatre 20 (Chairs only)
Cocktail 35 (Stand-up)
Catering is served in the room
Click on [ ] to enlarge
Sir George Reid
This room is named after Sir George Houstoun Reid, who along with Sir Henry Parkes is considered one of the founding fathers of the Australian Federation.

Reid is the only person to serve as Premier of NSW (1894-1899), Prime Minister of Australia (1904-5) and High Commissioner to London (1910-1916).