Unavailable until July 2021
Theatrette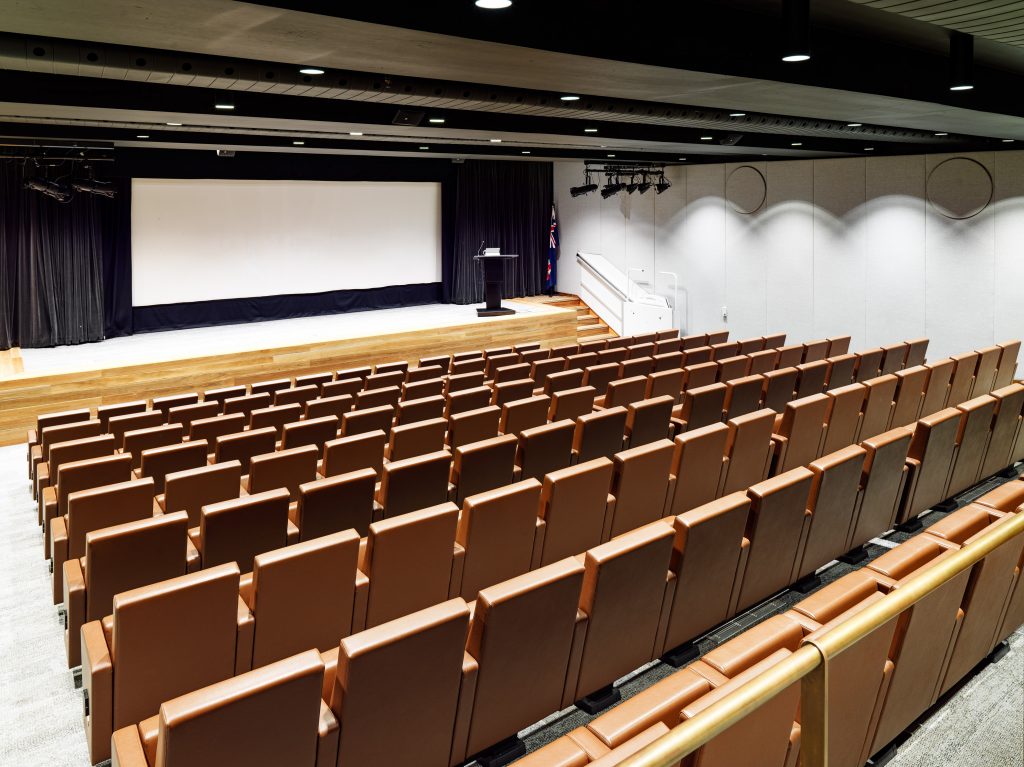 This purpose built auditorium located below the Fountain Court of Parliament House is ideal for public talks, presentations, lectures and film screenings. The adjoining foyer can be used for registration and light catering, if numbers exceed 80 people for catering, the Fountain Court can be requested for use.

All capacities are subject to the final floor plan per an event, entertainment, audio visual equipment or staging may impact the capacity numbers.

This room has fixed seating.
Capacity

Theatre 164 (chairs only)
Wheelchair spots 4
Stand-up (80 in the Theatrette foyer, 164 in the Fountain Court)
Catering is not permitted inside the Theatrette
Click [ ] to enlarge
The Theatrette
The Parliament Theatrette is often used to premiere Australian movies, many of which have become international blockbusters.