McKell Room
This bright room overlooking the Parliament's atrium, is ideal for small meetings and boardroom luncheons. It is equipped with state-of-the-art audio-visual facilities, including an overhead data projector and large screen, a lectern with a microphone and a built-in sound system.
Capacity: Banquet 20 | Cabaret 14 | Boardroom 22 | Cocktail  35 | U-shape 18 | Theatre 30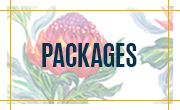 Did you know?
Sir William John McKell was Premier of NSW (1941-1947) and the 12th Governor-General of Australia (1947-1953). A boilermaker turned politician, he is widely recognised for his achievements in social and industrial reform, particularly the establishment of the Housing Commission for soldiers returning from World War II, improved health, safety provisions and an increase to annual leave for workers. 
Enquire about this room