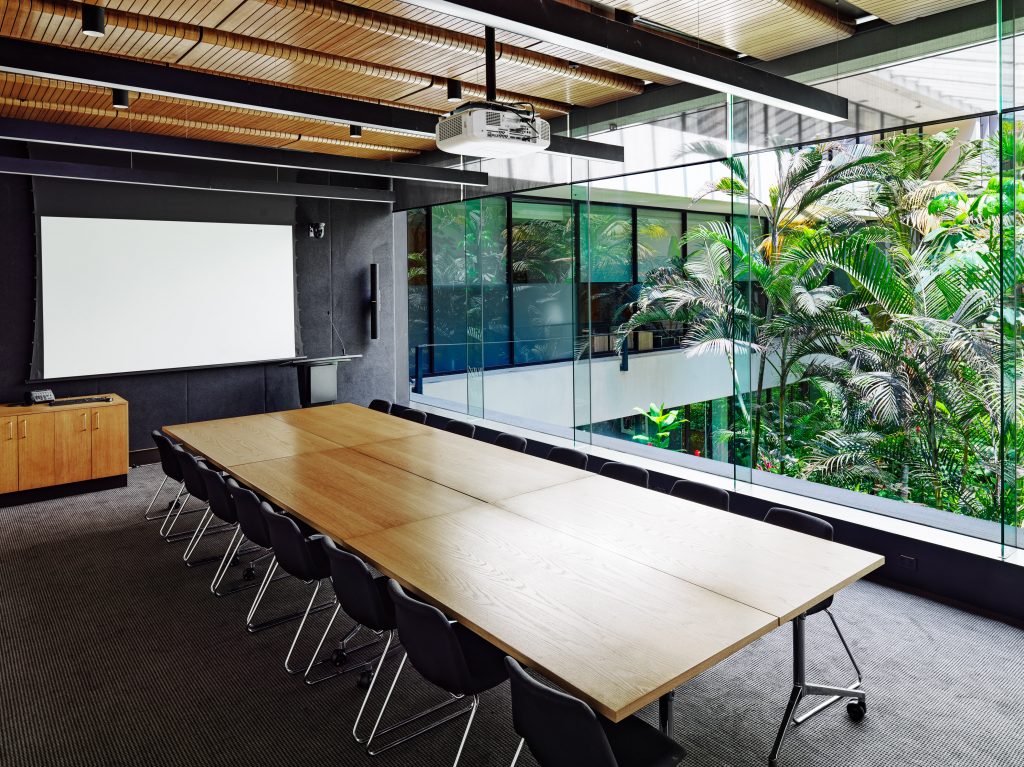 This stylish boardroom overlooking Parliament's atrium garden is ideal for small meetings and private luncheons. This room can also be booked as a breakout space with the Preston Stanley Room.
Venue hire: Business hours $150 an hour | after hours $700 an hour
Catering Packages available for this room
$77.00
Full Day Conference Package
$57.00
1/2 Day Conference Package
$72.00 / $82.00
2 or 3 Course Plated Lunch
$77.00 / $87.00
2 or 3 Course Plated Dinner
$35.00 / $42.00 / $46.00
Canape Packages for stand-up events
$28.00 / $37.00/ $45.00
Beverage Package
Sir William John McKell
This room was named after Sir William John McKell who was the Premier of NSW (1941-1947) and then the 12th Governor-General of Australia (1947-1953). A boilermaker turned politician, he is widely recognised for his achievements in social and industrial reform, particularly the establishment of the Housing Commission for soldiers returning from World War II, improved health, safety provisions and an increase to annual leave for workers.