Unavailable until July 2021
Fountain Court
This unique event space is ideal for pre-lunch and dinner reception canapes & drinks. The open space features marbled floors and ever-changing art exhibitions. The hire of this space is on a request basis and can only be booked in the evenings on weekends and is not available on sitting days / nights of parliament. All capacities are subject to the final floor plan per an event, entertainment, audio visual equipment or staging may impact the capacity numbers.

In this room cocktail high tables are used for stand-up events.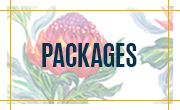 Click on [ ] to enlarge
The Fountain Court
This space is the heart of Parliament and links the old and the new precincts together. It is here that the 19th-century heritage building meets the modern structures added throughout the years to serve Parliament. The Fountain Court circular space connects Legislative Assembly and Legislative Council foyers — two of the most historic areas of the precinct.

Australian Architect Robert (Bob) Woodward AM (1923-2010) was commissioned to build the fountain for Parliament House.