FINE DINING AT PARLIAMENT HOUSE
Three Course Lunch Special
Monday to Thursday | 12 pm to 3 pm
Strangers' Restaurant overlooking the beautiful Domain, provides a rare opportunity for the public to experience fine dining at New South Wales Parliament House.
Executive Chef, Vanessa Harcourt and her very talented and passionate culinary team, have designed a seasonal menu that showcases the wonderful delicacies and unique regions of New South Wales. The Restaurant proudly supports local farmers who practice ethical and sustainable farming methods. The matching wines on the menu are designed to highlight a wide variety of award winning and unique wineries from across the state.
The Restaurant is open on Monday to Friday from 12:00 pm to 3:00 pm, with the last seating at 2:00 pm.
The a la carte menu and 3 course lunch special is available on Monday to Thursday, whilst High Tea is held every Friday.
Bookings are essential
Book Now
Seasonal Menu
The menu rotates throughout the year to accommodate the seasonal change of local produce. Menus are usually available by the start of the month. July and December menus have a Christmas theme
Groups
The maximum number for group bookings in the restaurant is 20 people. Minimum numbers for a booking is 2, maximum numbers for a group is 20 people. The Group organiser can settle the bill for the package on the day or pre-purchase a gift voucher to cover the cost of the package. Each table will be responsible for settling their own additional drinks that are ordered on the day.
For groups over 20 people private dining room are available, please refer to the function & events page above.
Gift Vouchers
Gift Vouchers are available for both packages, to purchase a voucher, please visit our
online gift shop
.
Three Course Lunch
$78.00 per person
Includes one entrée, main and dessert, followed by tea & coffee
Three Course Lunch with Matching Wines
$108.00 per person
Includes one matched wine per a course, followed by tea & coffee
Current Menu
NSW rock oysters with hogwash dressing or natural with lemon (GF) – 4 oysters, paired with NV Peterson House Gateway Sparkling, Hunter Valley
Pickled beetroot, ash goat's cheese, mustard dressing, autumn leaves, paired with 2021 Gallagher Sauvignon Blanc, Yass Valley (GF, V)  
Smoked salmon and ocean trout terrine, pickled eschalots & piccalilli (GF, DF), paired with 2020 Margan and Bramble Rose, Hunter Valley
Slow cooked egg, Iberico jamon, asparagus, balsamic dressing, shaved Mahon cheese (GF), paired with 2021 Printhie Range Pinot Gris, Orange 
Kingfish ceviche, coconut, avocado, Kaffir lime, crispy shallots (DF), paired with 2021 Robert Stein Dry Riesling, Mudgee
Confit duck leg, braised red cabbage, peppercorn & orange sauce (GF),
paired with 2019 Lerida Estate "Cullerin" Pinot Noir, Lake George
Wagyu rump, XO wild mushrooms, charred shallots & pak choy (DF), paired with 2019 Ballinaclash "Tom" Cabernet Sauvignon, Young 
Oven baked rainbow trout, French lentils, cauliflower puree & herbed buerre blanc (GF), paired with 2017 Jon Darragh Wines Chardonnay, Orange
Cauliflower beignet, pea puree, zucchini flower & radish salad, caramelised onion Romesco sauce (V),
paired with 2018 Shaw Wines Merlot, Murrumbateman
Chocolate fondant, Amaretto crumb & Grand Marnier Ice cream, paired with NV Cassegrain Old Yarras, Hastings River 
Yuzu lemon curd, meringue shards & coconut sorbet (GF),
paired with 2016 Bunamaggo Estate Autumn Semillon, Mudgee
Cardamom panna cotta, rhubarb textures, hazelnut praline (GF), paired with 2016 Bunamaggo Estate Autumn Semillon, Mudgee 
Cheese trio with Shadows of blue, triple cream Brie & aged Cheddar with muscatels, quince & lavosh, paired with De Bortoli 'Old Boys' 21-year-old Tawny, Riverina 
Wine Menu
To view the wine list, click on the icon below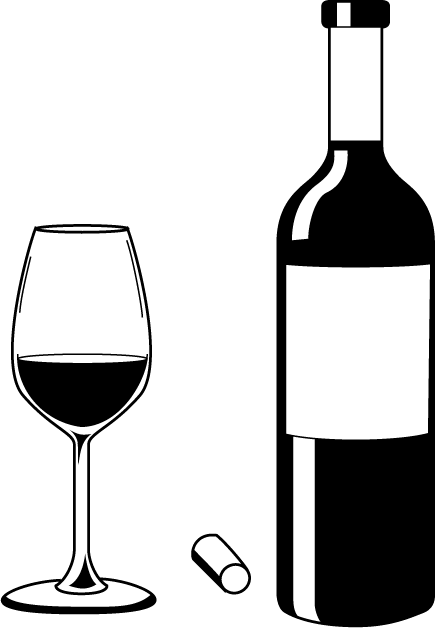 Book Now
Accolades
Australian Wine List of the Year Awards 2019, 2020 + 2021 by Gourmet Traveller Wine
The Independent Drink Journal – Gourmet Traveller Wine
RESTAURANT: Strangers' Restaurant at NSW Parliament, Sydney
RATING: 

CUISINE:

Contemporary

WINE LIST:

Lee Kwiez

WINES ON LIST:

59 (22 by the glass)

WINE PRICES:

$ ($6 – 24 by the glass)
Restaurant Reviews by Restaurant Diary  4.8 / 5 

Dining with history
Dine with history at Strangers' Restaurant – a place where Members of Parliament meet and greet their guests.
Historically, guests to Parliament, which may include visiting dignitaries, consulate representatives or even members of the Royal family were referred to as 'strangers', thus the restaurant became known as the place 'where strangers become friends'.
Today, we invite you and your guests to continue this tradition.
"There are no strangers here, only friends you haven't yet met".
William Butler Yeats – poet