Three Course Lunch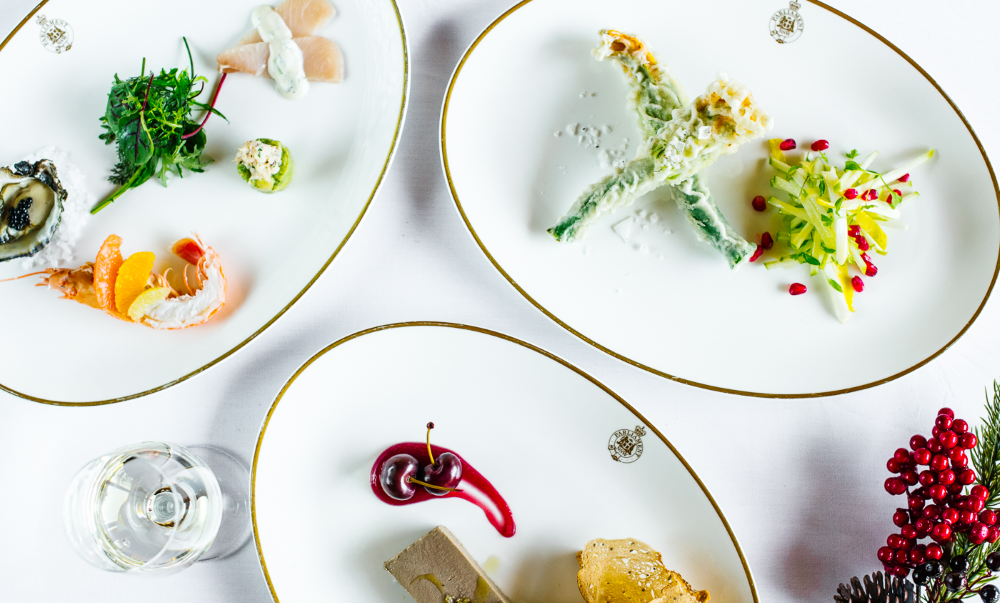 Three Course Lunch | Monday to Thursday| 12 pm to 3 pm
Enjoy a delicious 3 course set lunch in the beautiful Strangers' Restaurant located within Parliament House.
Executive Chef, Vanessa Harcourt has designed a 3 course set menu that showcases the wonderful flavours of local produce from across the state.
Optional matching wines are also available.
The menu rotates throughout the year to accommodate the seasonal change of local produce. Menus are usually available by the start of the month.
Strangers' Restaurant proudly supports local farmers who practice ethical and sustainable farming methods.
The set lunch menu is available on Monday to Thursday from 12:00 pm to 3:00 pm, with the last seating at 2:00 pm.
3 Course Lunch (Entree, Main & Dessert)
$72.00 pp
Your selection of one entree, main & dessert, includes tea & coffee
Sample Menu
Entree 
Beef short rib with chimichurri, puffed quinoa & smoked onion puree (DF,GF)
King fish Sashimi with sweet sour dressing, salmon roe, finger lime & squid (GF,DF)
Labneh with dukkha heirloom carrots, pumpkin hummus, red elk and marigolds (GF,V)
Three cheese beer battered zucchini flowers with romesco sauce (V)
Main
Turkey roulade with chestnut, cranberry gel, asparagus & beans (GF)
Barramundi with a lemon beurre blanc sauce, potato leek mash & enoki mushroom (GF)
Vegetarian plate, garlic toum, broad beans, asparagus, crispy artichokes (V)
Lamb rump with roasted kipfler potatoes & caponata (GF)
Dessert
Traditional pudding with brandy anglaise & cinnamon ice-cream
Strawberries layered with custard & cranberry amaretto (GF)
Cheese selection gorgonzola, brie & cheddar served with muscatels and lavosh
Petit fours- chocolate truffles, guava marshmallow, orange short bread
Tea & Coffee
T2 Australia and Madura Teas, Clothiers Creek, NSW
Earl Grey, English Breakfast, Green Tea, Chamomile, Te Chai, Peppermint, Lemongrass & Ginger, Blue Mountain Fruitalicious, Sweet Green, Green Rose, Sencha Green, Gorgeous Geisha
Single Origin Rush Coffee, Bowral, NSW
Cappuccino, Mocha, Flat White, Café Latte, Macchiato, Short Black, Long Black, Chai Latte
To purchase a Restaurant Gift Vouchers, please
click here.
For information on accessibility access​ at Parliament House, please
click here.
Click [ ] to enlarge