Currently closed
Strangers' Function Room is currently under renovations until July 2021.
Strangers' Room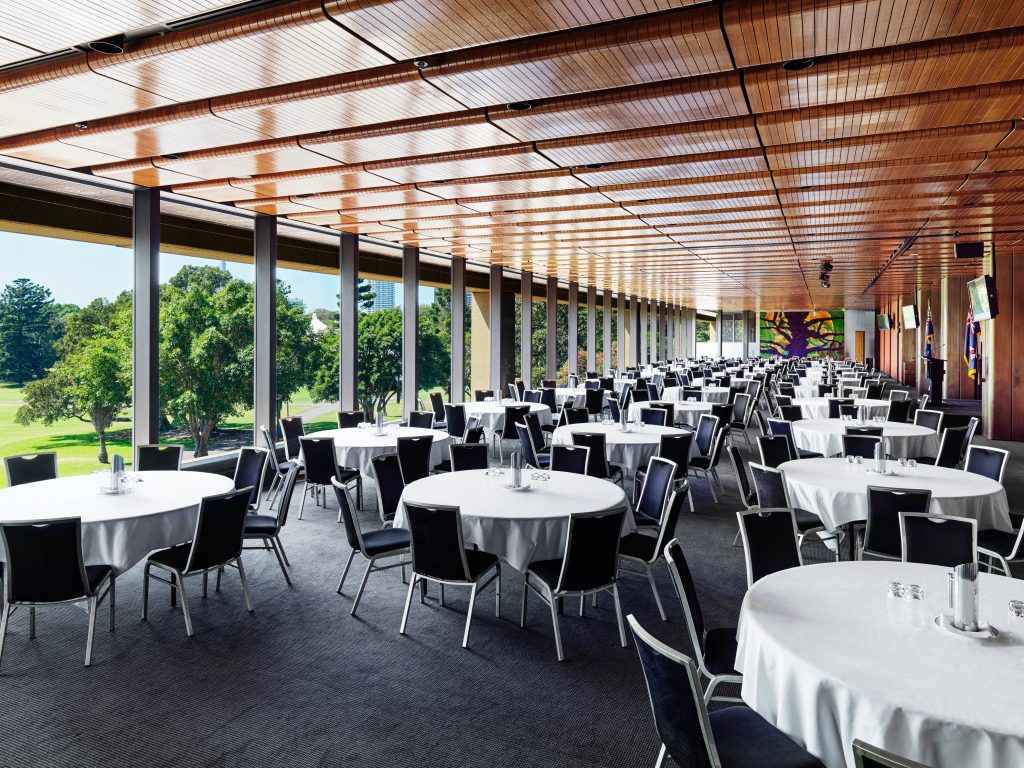 This large versatile function room featuring panoramic garden views is ideal for conferences, seminars, luncheons, award dinners and stand-up cocktail reception events.

All capacities are subject to the final floor plan per an event, entertainment, audio visual equipment or staging may impact the capacity numbers.

In this room large round tables (1.8m) and conference chairs are used.
Conference Capacity

Banquet 180 (18 round tables of 10)
Cabaret 126 (18 round tables of 7)
Theatre 300 (chairs only)
For a conference catering could be served in the first section of the Strangers' Function Room
On weekends the catering could be served in the Fountain Court

Banquet 300 (30 round tables of 10)
Cabaret 210 (30 round tables of 7)
Theatre 450 (chairs only)

Lunch or Dinner Capacity

Banquet 300 (30 rounds tables of 10)
If pre-dinner canapes and drinks are required the Fountain Court could be requested
If pre-lunch canapes and drinks are required the capacity is reduced to 180

Stand-up Capacity

Cocktail 600 (stand-up)
If the Fountain Court is combined with the Strangers' Function Room the capacity is 1,000 for a stand-up
Click [ ] to enlarge
Where Strangers become friends
The Strangers' Room is a meeting place where members of Parliament greet visiting dignitaries including consuls' generals and members of the Royal family. Historically, these guests were referred to as 'strangers', thus creating the saying 'where strangers become friends'.

Today, Parliament House invite you and guests to continue this tradition.

"There are no strangers here; Only friends you haven't met". William Butler Yeat – Poet