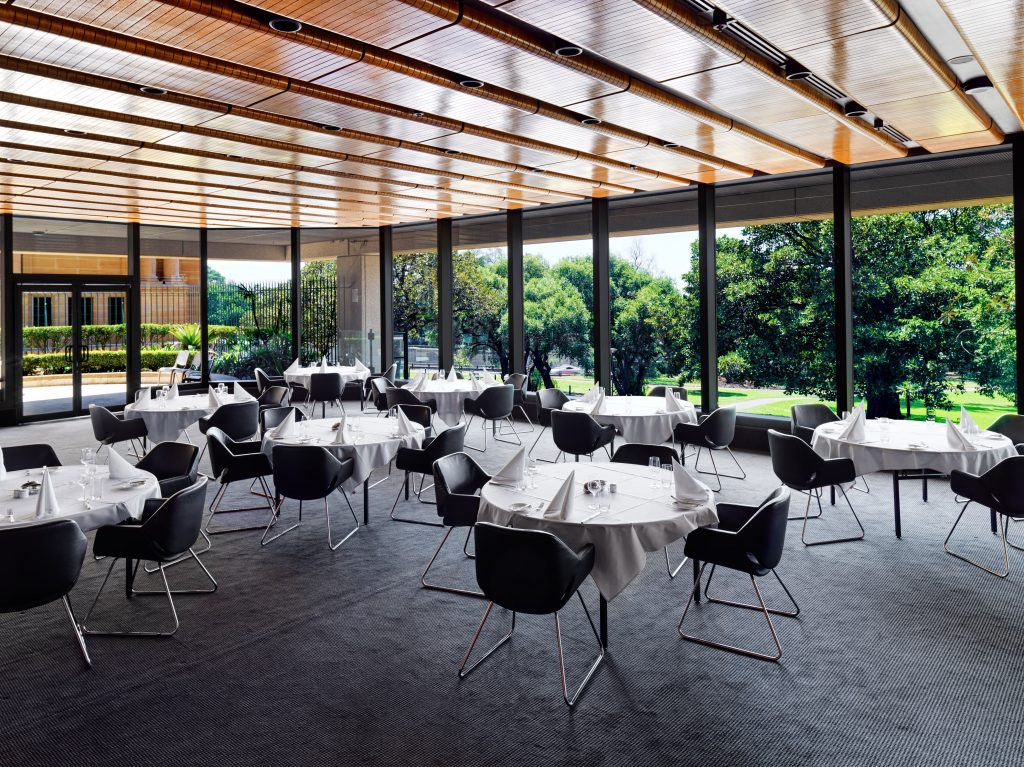 This unique dining room features an antique fireplace, garden views and a private outdoor courtyard. It is ideal for conferences, luncheons and stand-up cocktail dinner events.
Click [ ] to enlarge
>
The Members' Dining Room
This exclusive room is located within a restricted part of Parliament House and can only be booked on days with Parliament does not sit.
All guests must wear a visitor pass or name badge within this section of the building, a guest-list must provided by the event organiser before the event date.
Enquire about this room
NSW Parliament Venue Hire Enquiry Form
"*" indicates required fields