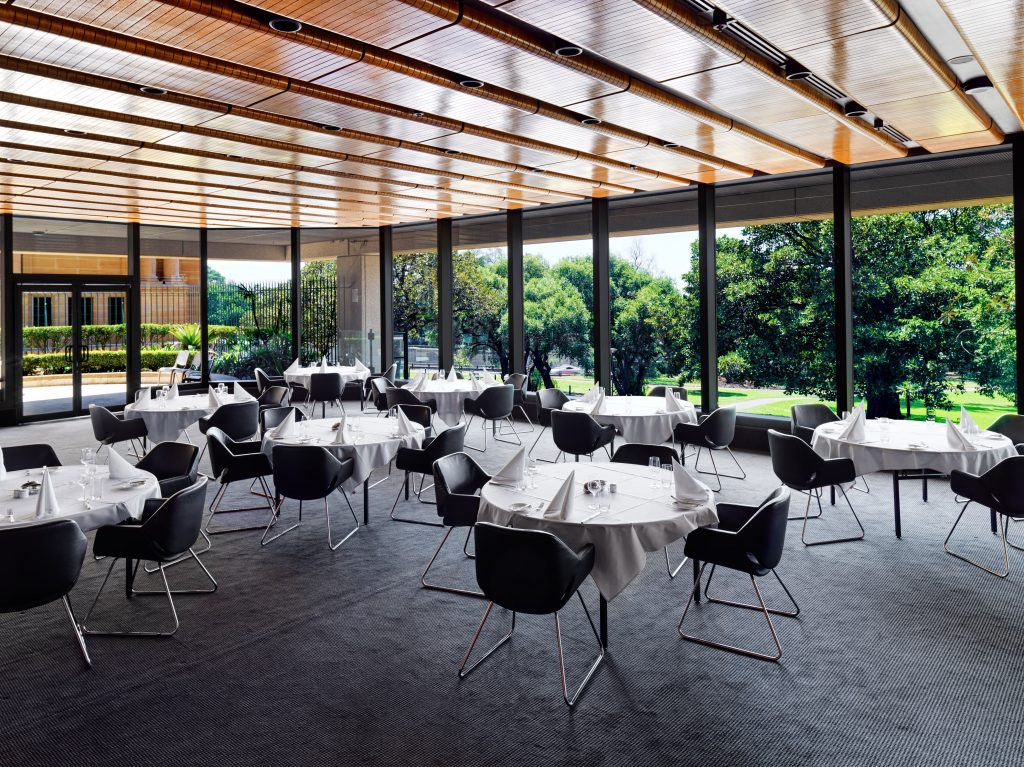 This unique dining room features an antique fireplace, garden views and a private outdoor courtyard. It is ideal for conferences, luncheons and stand-up cocktail dinner events.
Venue hire: Business hours $200 an hour | after hours $700 an hour
Catering Packages available for this room
$77.00
Full Day Conference Package
$57.00
1/2 Day Conference Package
$72.00 / $82.00
2 or 3 Course Plated Lunch
$77.00 / $87.00
2 or 3 Course Plated Dinner
$35.00 / $42.00 / $46.00
Canape Packages for stand-up events
$28.00 / $37.00/ $45.00
Beverage Package
The Members' Dining Room
This exclusive room is located within a restricted part of Parliament House and can only be booked on days with Parliament does not sit.
All guests must wear a visitor pass or name badge within this section of the building, a guest-list must provided by the event organiser before the event date.