Unavailable until July 2021
Members' Dining Room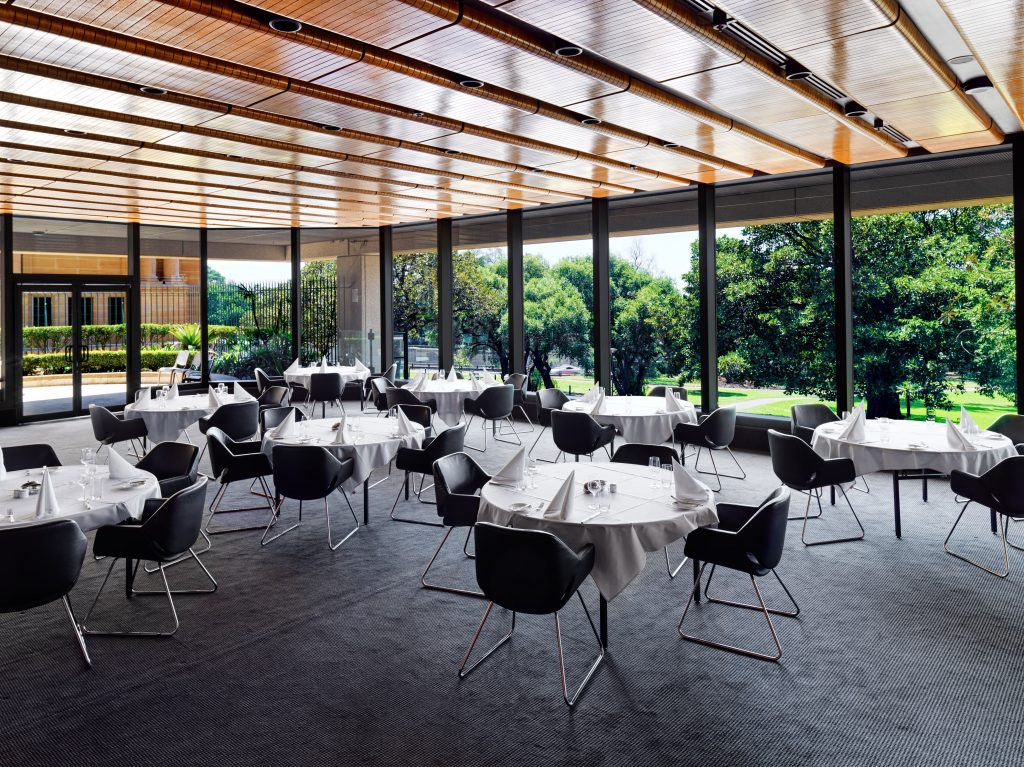 This unique dining room features an antique fireplace, garden views and a private outdoor courtyard. It is ideal for conferences, luncheons and stand-up cocktail dinner events.

All capacities are subject to the final floor plan per an event, entertainment, audio visual equipment or staging may impact the capacity numbers.

In this room medium size round tables (1.5m) are used with lounge chairs as per the image.
Conference Capacity

Banquet 48 (8 round tables of 6)
Cabaret 32 (8 round tables of 4)
Theatre 60 (chairs only)
Hollow Rectangle Boardroom 28 (14 tables of 2)
U-shape 24 (12 tables of 2)
For a conference catering is served at the back of the room

Lunch or Dinner Capacity

Banquet 60 (10 rounds tables of 6)
Cabaret 40 (10 round tables of 4)
If pre-dinner canapes and drinks are required, this is served in the room and the capacity is reduced to 48

Stand-up Capacity
Click [ ] to enlarge
The Members' Dining Room
This exclusive room is located within a restricted part of Parliament House and can only be booked on days with Parliament does not sit.

All guests must wear a visitor pass or name badge within this section of the building, a guest-list must provided by the event organiser before the event date.