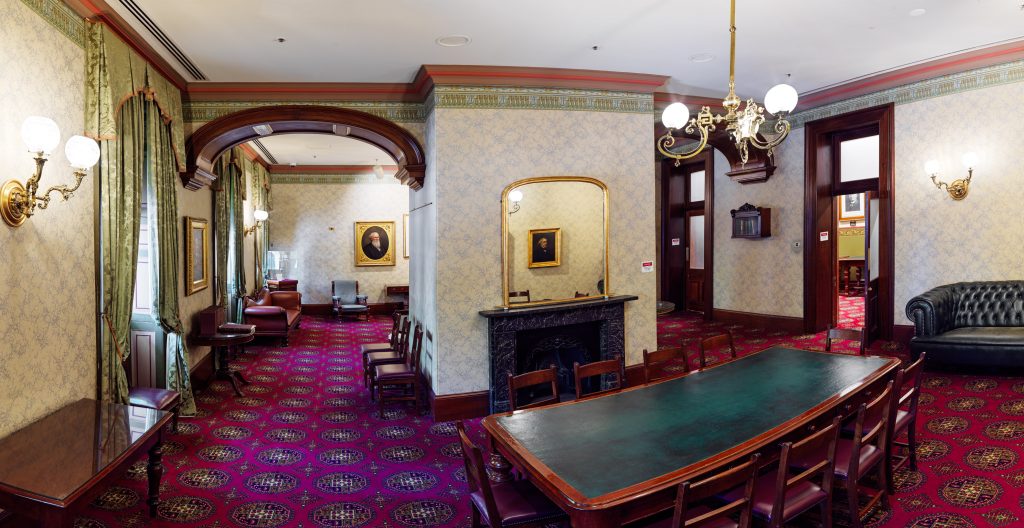 This heritage boardroom, located opposite the Jubilee Room forms part of the original building, built in 1816. The room features priceless art and historic artefacts from the Parliaments' rare antiques collection.
The Parkes Room features a heritage board table with chairs and is ideal for small meetings, private luncheons or as breakout space for the Jubilee Room.
To view the Function Setup Guide, please click here
Click on [ ]  to enlarge

Sir Henry Parkes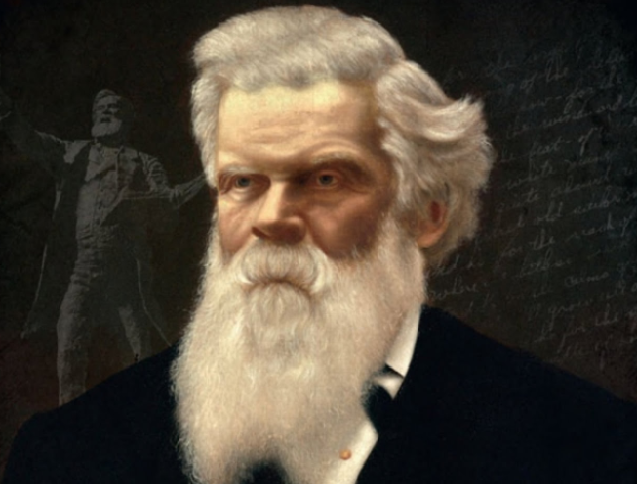 This room is named after Sir Henry Parkes (1815-1896), who is commonly referred to as the 'Father of the Federation' for his role in advocating for a Federal Council of the colonies of Australia. Arriving in New South Wales in 1839 as a 24-year old penniless migrant, he rose to become Premier of New South Wales for a record of five times.
From 1829-1850 this room was used to house the Clerk of the Executive Council. In 2001, as part of the Parliament's commemoration of the Centenary of Australian Federation, the room was renamed the Sir Henry Parkes Room.
Venue hire: Business hours $150 an hour | after hours $700 an hour
Catering Packages available for this room
$77.00
Full Day Conference Package
$57.00
1/2 Day Conference Package
Virtual Tour of the Parkes Room