A striking space and versatile space, the Parliament's Fountain Court features marbled floors and a spectacular central fountain. 
Invite your guests to soak up the unique ambience of the parliamentary precinct in this spectacular space. Events held in the Fountain Court are set against a backdrop of everchanging art exhibitions. Your guests may even catching a glimpse of politicians moving between the Chambers.
The Fountain Court links the old and new at Parliament. It is here that the 19th-century heritage buildings meet the sturctures added throughout the years to serve our modern Parliament. It is adjoined by the Legislative Assembly and Legislative Council foyers — two of the most historic areas of the precinct.
The Fountain Court plays host to cocktail parties, product launches and gala balls. It is the perfect venue for a truly memorable function.
Capacity: Cocktail – 300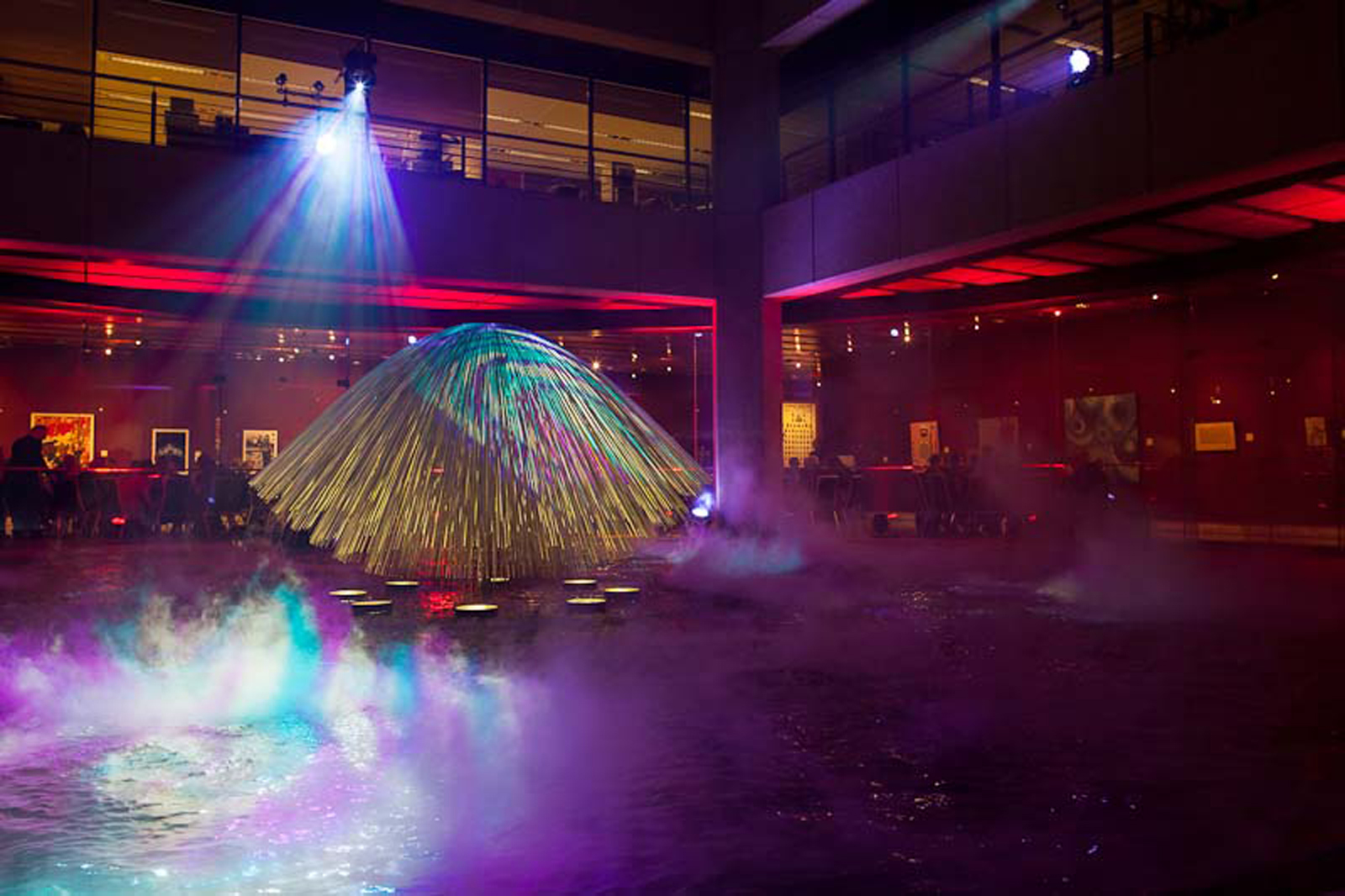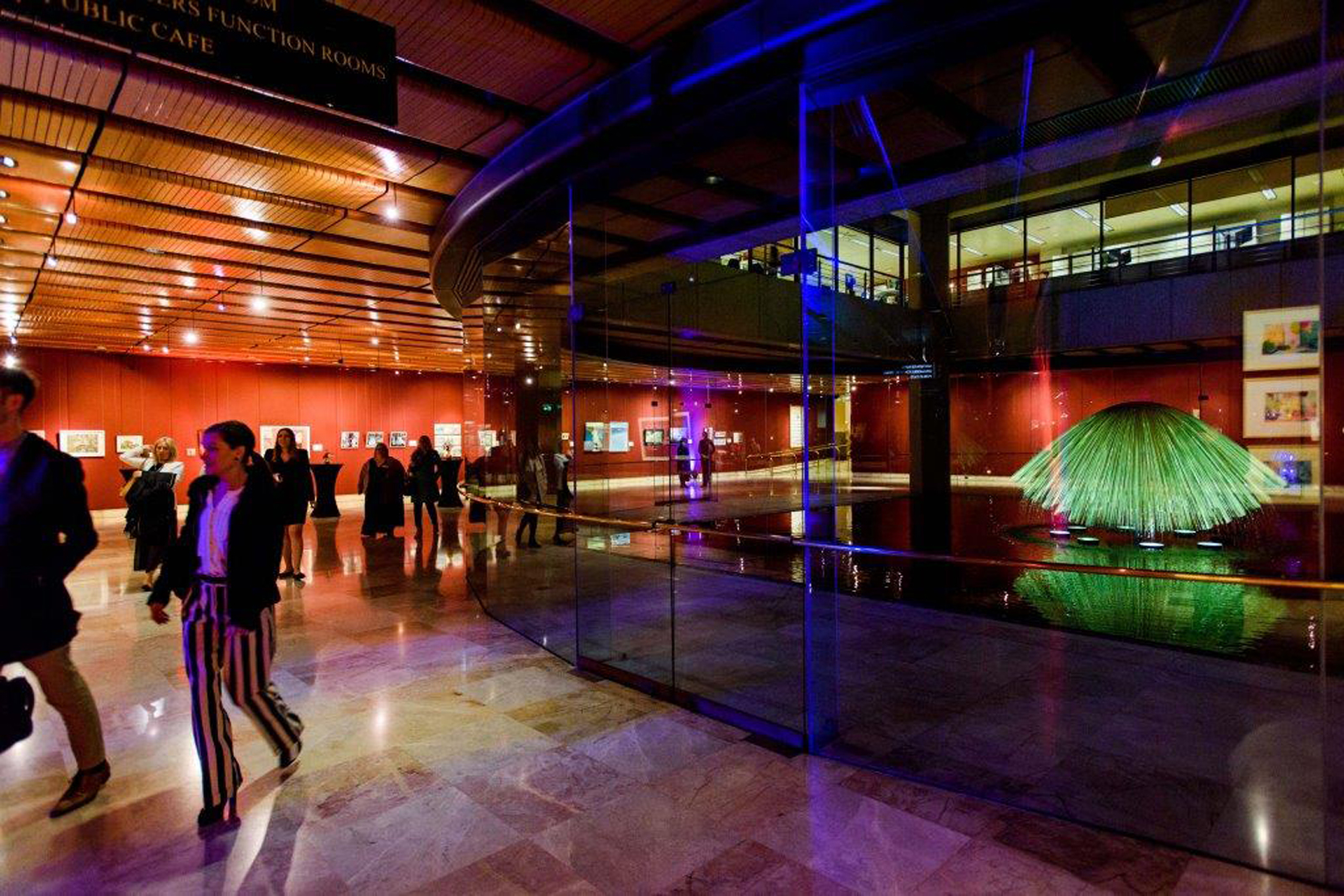 The Fountain Court was constructed between 1974 and 1983 as part of a large-scale project to modernise the parliamentary precinct. The cascading central fountain is a commissioned work by famed architect Robert Woodward, whose works include the striking El Alamein Memorial Fountain in Kings Cross and the Moreshead Fountain in Sydney's Royal Botanic Gardens. Each wall of the Fountain Court is decked with an array of artworks. The Reconciliation Wall is dedicated to showcasing artworks by Aborginal and Torres Strait Islander artists and was installed as part of the reconciliation process between the Parliament's Presiding Officers and the Indigenous people of Australia.
Contact us now to enquire about the Fountain Court